This is easy. We offer smart marketing consulting, business writing services and performance coaching to help you retain and acquire customers cost-effectively.


Why are you in business? To make a profit! Even if you are a non-profit, revenue generation is key to your success. You need to make every marketing dollar and every marketing decision count, with an eye on quality lead generation and order generation. The combination of direct mail, email, outbound telemarketing, and some smart on-line content bring results but they all require good business writing!

If your marketing staff is overworked or non-existent, then perhaps you should look at our outsourced solution to help you in the short term. Call to discuss your project or near term marketing challenges. We can provide tradeshow pre/post support to help you develop and nurture leads, or we can provide ongoing contract marketing services as resources allow.


Direct Response Copywriting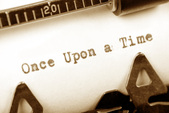 We write copy to help you sell more products and services. The words do matter. Simple and concise writing to communicate effectively. Your writing "voice" matters so as to ensure that it resonates with your market. In fact, the right words are a marketing differentiator in and of themselves. When you can tell your story persuasively and clearly, you make it easy for your clients to see the value of working with your company.

We specialize in direct response copy that generates inquiries, orders
, and cross-sells your current products and services to existing customers.
Do your case studies need to be "refreshed" or do you need new case studies created?

Are your emails being opened and read?

---
Marketing Consulting Services

We assess, revise or create smart marketing strategies to help you sell more products and services. Are you communicating clearly with your customers and prospects so that they understand and embrace the perceived value that you bring to them? Are you meeting your goals and objectives for your business? Are sales to existing customers slowly eroding? Are you generating enough new business as you develop (grow) the lifetime value of your key accounts? Are you losing customers due to neglect by your marketing programs?

Let's start where you are by looking at your current strategies and programs. What's working? What's not? Let's fine tune your copywriting in programs that work, and let's look at new programs to help you meet your goals. Are you using direct mail to start a relationship with a prospect? Are your sales and marketing people working together or are they not on speaking terms? Do you have an up to date database? Are you using the Internet to your advantage?


---
Business Performance Coaching & Consulting

Conceive it. Believe it. Achieve it. We help you make it all happen! When you dream about your success, whether personal, professional or for the company as a whole, what do you imagine? Let us help you visualize and realize that picture and coach you toward making that dream a reality. We take you from your comfort zone to the place where the magic happens.

We coach and support sales and marketing professionals, executives and individuals across the organization as needed, to help them achieve their personal and professional best. When you are the chief honcho it can be lonely at the top. When you are in the trenches digging up business and can seem like a lonely and tiresome struggle. Sometimes you need a sounding board, someone to bounce ideas off of, someone who can hold your feet to the fire to ensure you arrive at your top goals.

We look at and support our clients' inner self so they can bring their best each day, eliminating the self sabotage and negative self talk or any obstacles that prevent them from realizing their goals and dreams. We help people achieve breakthroughs that lead to the personal and organizational success that they seek. We use hypnotherapy, coaching and consultative support and accountability and we help our clients create and maintain a healthy positive attitude. yes, we focus on the inner self to ensure that awareness, determination, focus, belief, confidence and motivation are all in place to help you get where you are going.

---
Client Testimonials (partial)

Here are a few comments from clients we have served over the years. The goal, of course, is to earn your trust and confidence as we have done with others! Over the past 22 years our clients have ranged from large Fortune 500 companies such as Comcast, AT&T and Honeywell to small businesses in a variety of industries. Large or small, the most powerful marketing concepts are timeless and apply to every business. If you agree that marketing's ultimate goal is to influence and persuade a prospect to comply (buy) or create a qualified prospect for the sales team, then you will also agree that in B2B and B2C markets alike, that the best marketer wins!


"I was exceedingly pleased with Bob's marketing efforts on my behalf, as my campaign manager, and I am quite certain that anyone fortunate enough to benefit from Bob's skills would offer an equally positive assessment. His marketing skills helped win my election."

Robert A. Durand, Past Massachusetts State Senator

"Bob's sales letter gave our first $10,000 week in 13 years of business, then another $19,000 the second year. Thanks to Bob's efforts, we have started to realize new profits. He has shown us, through coaching and coaxing, how to grow our business by marketing to our customer base, and how to find new customers cost effectively."

Roy Hansen, Marlborough Pest Control

"Bob's marketing techniques have grown my business far beyond my expectations. He has shown me the value of target marketing and the remarkably effective use of sales letters. Thanks to his sales letters, I have kept a crew of 6 people busy through the winter of '96. His letter generated over $450,000 in revenue in less than 3 months. His advice works!"

Mike Maillet, MJ Maillet Construction


"Bob's direct marketing advice and sales letter writing has helped me grow my professional portraiture business beyond our expectations. His coaching helped me to quickly establish myself as a sought after expert in the professional photographers association."

Mark Till, Till Photography


"JMB Marketing has worked with us to improve the results of our overall marketing. Bob's ability as a marketing consultant and copywriter, and his marketing leadership have positioned us as major player in the regional market for network cabling and CCTV services. He has guided us in our marketing efforts and his lead generation techniques have created several new clients for us."

Bob Maunsell, Pres., Automated Interiors & Security Marketing Guru

Over the past severl years, Bob has shown us how to grow our business by developing a clear advantage over our competitors, and through educating our customer base about our full range of products and services. Our company has grown considerably due to our on-going marketing programs. He has shown us how to do direct marketing that generates results. Bob's marketing advice works."

Michelle Carlow, President, CTS Services, inc

"On behalf of the Medway DARE program, I would like to thank you. The sales letter that you wrote for the Keep Dare Rolling program generated over $7,000 in donations from the community. As a result of this program's success, we are able to purchase a new vehicle for the DARE program. I have been approached by many fundraising companies that could not meet my high standards. Your marketing approach and your personal standards met my goals and beyond. I look forward to working with you in the future."

Jeffery Watson, D.A.R.E. Officer, Medway Police Dept.

"Just a quick note to thank you. The marketing letter you created for us generated over $300,000 in new business. As a further token of my appreciation, enclosed please find a nice bonus check for exceeding results beyond our expectations."

Tom Persia, Worcester Financial

We are in the business of teaching people how to be more effective in business when working with people from other countries. Bob Martel has taught us how to become more effective in promoting our services. His marketing skills have helped us to increase our business with existing clients beyond our expectations.

Ikuko Atsumi, Intercultural Business Center, Framingham, MA

On behalf of the Integrated Systems Marketing Group, thank you for your support of (Network University) in Australia, Singapore and Japan. By all reports from the regions, the program was a resounding success! Many months of hard work and planning on your part were eseential to the success of this important program. Your contribution to this team effort was an important factor. I've enclosed a small gift to show my appreciation for your efforts. Thank you.

Peter Hussey, VP, Network Marketing Asia/Pacific Digital Equipment Corporation

"JMB Marketing was hired to help us with new membership and retention. Bob Martel is an idea hamster, continuously rolling out a constant flow of well thought out and creative programs in marketing and public promotion strategies."

C. Thomas Tyler, President, ICCA/Greater, Boston Chapter

If there were a Cheerleading Association for Small Businesses I would nominate Bob Martel for Captain of the Squad! I know that I would not have a business right now if it weren't for his undying, relentless , PERSISTENT cheering on. Not only does Bob give you sage, sound, and innovative marketing advice those newsletters of his seem to show up just when I need them the most, cheering me on, encouraging me to keep working hard, focusing on my goal & not giving up. I don't know where he has found the time to accumulate the wealth of knowledge both professional & philosophical, but I'm sure glad he has! Using Bob's advice I took my business from essentially a hobby status, with $6000 of sales in 1999 to $28,000 in 2000 and over $44,000 in 2001! I gave myself 5 years to make a profit & a decent paycheck and I am well on my way to achieving that goal.

I encourage anyone who is thinking of starting a small business or growing an existing one to meet with Bob. You'll never regret it!

Gail Blanchette, Owner, www.dancingdesigns.com

"From My Knothole in the Fence," Bob and Bruce,have provided both the veteran and the neophyte consultant with several practical, down-to-earth tips and techniques for jump starting their consulting business. I particularly liked their list of "quick hits" and have already implemented five of them.

Dr. Al Kozal, Author of "From-My-Knothole-In-The-Fence"

Haughton, LA

Working with Bob Martel is like a battery recharge to my business. His consultative approach and practical suggestions leave me with focused goals and renewed energy and ideas to accomplish them. What I like best about his coaching style is that he coaxes and coaches me along, helping me to help myself reach my marketing goals."

Sheila Goggin, President, The Millbridge Group

"I have taught Principles of Marketing at Mass Bay for a number of years. My focus in the course is based on customer satisfaction and the long term relationship and profit stream. Because marketing textbooks do not take this approach, I use newspaper articles to reinforce the concepts I teach. Your writings, found in several newspapers, have been a great help in showing students that I am not alone in the approach of discovering wants and needs of the consumer. Your articles have been perfect. As you state in the articles, building trust and confidence is the goal!"

Cheryl F. Cook, Marketing Professor, Massachusetts Bay Community College